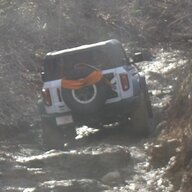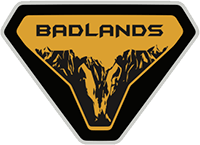 Well-Known Member
Base Sponsor (Level 1)
We are going to be offering
Bronco6G.com (B6G) registered users ONLY
, deals on Ford/Bronco Accessories. Full disclosure, there isn't much margin on Ford Accessories and no volume discounts from our FAD. This is essentially the same price our employees pay for parts. It's a way to thank B6G and the 6G community for allowing us the space to be here and the trust customers have placed with us.
The rules
: First and foremost, I want this to be B6G exclusive which means don't share the link on other sites. The Bronco part of the store has been hidden for now for this specific reason.
At checkout I need you to provide your registered B6G username and your VIN if you have it. If we start getting orders from non 6G folks I'll shut it down. Not trying to be difficult just part of the deal.
We have not loaded all Bronco accessories into the store yet because there are a bunch still not available and don't have solid ETAs yet. My FAD will be providing us with weekly inventory updates so we don't oversell certain products and have a bunch of mad people. They will be able to pull from other warehouses but that will add a delay in shipping.
You will see a
red
note below the item that refers to a handling charge. This is actually flat rate shipping. We've tried to estimate shipping as accurately as possible but expect these to change after we start seeing items go out. We are also limited to the lower 48 states. Sorry northern neighbors, our governments are making it too difficult to send stuff across the border.
We are stocking some some accessories but can't keep everything and rely on our FAD for regular daily deliveries. We aren't Amazon so don't expect things to ship same day. We may have to wait on the FAD to get it to us before it goes out which could take a few days, possibly longer on some items. If the FAD or Ford is out of inventory Jarod will give you the option to cancel the order or wait. We will do our best to provide wait times if the FAD can give us accurate info.
Taxes: For folks in Indiana, Kentucky and Illinois I'm sorry, we have to collect tax since we meet their requirements to do so. Everyone else, congratulations, no tax for you!
If you have questions about fitment of a specific item, please ask. We can't take items back that have been installed or improperly installed (my FAD won't take them back). Damaged out of the box is a different story. Ford Accessories carry a warranty so keep your invoice (we will always have a copy if you get in a pinch).
If you have questions please email Jarod:
[email protected]
Here is the link.
https://www.ruxerparts.com/BRONCO6G
Good shopping, thanks for your business and if you have questions you know how to find me.
Phil Abbett
Ruxer Ford Lincoln
Jasper, IN
Update:
Don't have a hissy, I'm not closing the deal but wanted to let those asking about FP points we may have it figured out. Did a test run with another member and it appeared to work, just waiting to make sure Ford credits us on our parts statement.
First: Do not start sending orders. I'll update again after we can do a couple more test transactions. Ordering will be not be done through the store however pricing will be done the same. The only way we will do this is if you have enough points/$$ to cover the entire purchase which will includes shipping. We will need the email to your FRP account, address, phone and your VIN. You will be responsible for making sure there are enough points in your account. Doing this will create more work on our end both in parts and the office but will allow the use of FP points.
Again, this is not happening yet but could if Ford doesn't hose us over. I'll update in a week so in the mean time, carry on and "hang in there"
Last edited: