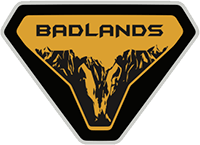 Well-Known Member
Base Sponsor (Level 1)
Just placed an order. Thank you...greatly appreciated!

Curious on a few things:

Ford official black beauty rings for bead lock capable wheels - Availability/Part #/Cost?

If you happen to know Ford Tube door availability - My dealership told me currently expected in November.

Is the ARB portable compressor just backordered or being revised?

Thanks again!
Thanks for the order. Rings not available yet and I don't have pricing. PNs are out there but that's about all. Same for tube doors.
Compressor is off of BO but ARB is slow to keep up with demand. I've got 4 waiting now and just got one to fill an old order. My FAD rep said they are looking at getting another developed that puts out higher pressure. I can get the same one from a local accessory distributor but my cost is about $40.00 more than the "Ford" branded one. If enough folks want them at the higher price I'll stock 10 or so but otherwise, gotta wait for ARB to fill the Ford orders.
I'm not an off roader but personally, I would rather have one that is capable of making 40psi instead of this version. Nothing wrong with it but if I'm going to drop air for a trip around a park, I'd want to get back up to 40psi for the drive home.