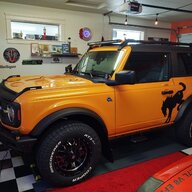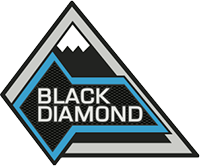 Well-Known Member
Ford Bronco being considered for Europe, says Ford boss
Ford CEO Jim Farley has hinted that the new Bronco SUV could be on its way to Europe

September 20, 2021

The Ford Bronco SUV could be coming to Europe, according to Ford CEO Jim Farley. Speaking exclusively to Auto Express at the Goodwood Revival, where he was racing his 1966 Ford GT40, Farley said with a smile on his face, "I'm just waiting for these guys [Ford of Europe] to make up their mind."

Asked how well the Bronco would work in Europe, Farley said, "Absolutely, it works. I see all these Defenders around – absolutely. I think it would work fine."

Although the Bronco is a strong possibility for Europe, Auto Express understands that it's unlikely to be built in right-hand drive. That's not to say Ford dealers in the UK wouldn't be prepared to import left-hand drive models from Europe if customers wanted.

Farley has a large collection of Fords himself that includes a 1973 Bronco alongside a four-door version of the new model.

In the US the all-new Bronco has been a massive sales success with waiting lists for the two- or four-door models stretching well into 2022. Buyers in the US can choose from a 2.7-litre six-cylinder EcoBoost engine with 325bhp and 563Nm of torque or a 2.3-litre four-cylinder EcoBoost engine with 296bhp and 441Nm. It's not known whether both powertrains will come to Europe, with the four-cylinder the most likely.

Although Ford has hinted at an all-electric full-size SUV which could be the Bronco, a high-performance Bronco Raptor version is expected to come much sooner with a high-performance 395bhp 3.0-litre V6 engine rumoured to be under the bonnet.

The Bronco starts at around $30,000 in the US including taxes, although most buyers will spend much more with myriad optional extras and option packs available. There's no word on possible European prices yet, but we'd expect a European Bronco to start at well over €30,000 depending on which specifications are offered.

Equally, with demand for Broncos so strong in its home market, it would be unlikely that Bronco would come to Europe any time before 2023.
Maybe in 2025-2026....