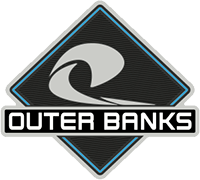 Well-Known Member
Joined

Aug 4, 2020
Messages
Reaction score

8,397
Location
Vehicle(s)

2021 Ford Bronco
Bronco

Outer Banks
First off, a yuppie wouldn't be riding around in a 15 year old Ranger. Secondly, times have changed, and most pickups have a minimum 7,000lb towing capacity these days.

People buy these smaller pickups, just so they can say they have a pickup truck. When in reality, a smaller SUV or crossover would get the same job done, more efficiently. It's an ego thing.

The only benefit I see to the Maverick would be the starting price. But just like the Bronco, let's see if that ends up being true.
Idk man I think it's nice having choice
By your logic there should be only large pickups, corollas, and corvettes on the road. Nothing in between
This certainly fills a niche and at that price point it'll turn the heads of those who would like a truck but simply don't want all that size and low gas mileage that comes with a large truck
But hey I'm categorized as a yuppie so maybe my opinion doesn't mean much haha