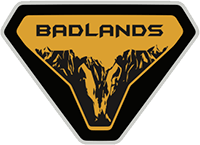 Well-Known Member
Wow awd is essentially a $4500 bump.
Did I miss something, do they offer AWD?
EDIT> Ah... got it. Hybrid is FWD only. Hmmm.... Still a bummer. But mildly tempted still. We're super happy with the 2.0L engine in our Badlands Sport thus far. Mileage could be better, but considering its low gearing and aerodynamics of a brick, it is what it is.