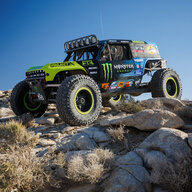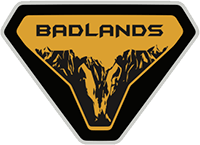 Well-Known Member
Please allow me to address the above quote plus a few others that you have made on different threads here about this same topic, because they all touch on the same point… your doubt that Ford can scale effectively to compete profitably in the electric vehicle marketplace.

Here are two other quotes…

I think you know by now that Tesla barely makes any money on its automotive sales. It has been well documented in the financial press that Tesla's profits to date have largely come from the sale of regulatory tax credits, and recently from a sale of part of its Bitcoin holdings in treasury.

Nevertheless, you may want to educate yourself a little more about Ford's specific EV strategy. The

Deutsche Bank interview transcript

that I posted earlier in this thread mentions the word "scale" more than 5 times, so you might find it interesting.

As the

#21 company on the Fortune 500 list

, Ford knows very well how to scale production, and it has made important strategic decisions about how best to do that profitably in the BEV marketplace. There is a very good reason why Ford is introducing BEVs in its Mustang brand, its F-150 brand, and its Transit brand, and it has to do with economies of scale and profitability. The best way to leverage economies of scale and profitability is to start with the largest and most profitable platforms as the base upon which to build.

To quote from the Deutsche Bank transcript…

Farley: "Look, 50% of these vehicles content is non-battery electric components. So scale will really matter. That's why we started with the number one van, the number one sports car, the number one pickup. Not only are we good at those vehicles, but we have huge scale when it comes to the 50% of the BOM that has nothing to do with being a BEV."

[snip]

"All I know is we have the number one pickup truck globally that's going electric [F-150]. We have the number one van globally that's going electric [Transit] and in North America globally for both, and we have the number one sports car in the world going global and going BEV in the next six months [Mustang]. And so far, Mustang Mach-E is the only one out. And it's completely sold out."

To be frank, there is a reason why Tesla's stock price has fallen in 2021 while Ford's has risen dramatically, and it has a lot to do with: (a) Ford's EV strategy, and (b) Tesla's falling market share, which is now going directly to Ford and other competitors.

Don't believe me? Check out the article below from

Business Insider

…

Tesla's global market share fell to its lowest level in over 2 years as electric car competition heats up Grace Kay, Business Insider, June 3, 2021

Tesla's market share of the global electric-car market fell to 11% in April.
The electric-car company's lead in the US is also narrowing, as Ford and GM build their own EVs.
Tesla's stock fell to its lowest level in three weeks following the news.

The first and last paragraphs of that article say, and I quote:

"Tesla's grip on the electric-car market is slipping."

[snip]

"Tesla's loss has been Ford's gain. Ford shares have rallied almost 69% this year."

Below is an actual chart comparing the two stocks for the year to date...

Bottom line: Farley is gunning for Musk — he wants very badly to take Musk down on his own battlefield — and Wall Street appears to be realigning accordingly.

Fellow Bronco lovers: If you care anything about investments, there is money to be made here, so invest wisely.
Jeez Razorbak86, the voracity of your posts have just reached a level of quality to where I'm just at a damn loss for words....