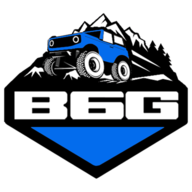 Administrator
Staff member
First Name

Doug
Joined

Jan 26, 2015
Messages
Reaction score

7,585
Vehicle(s)

Ford
Via
Car and Driver
A pair of patent applications filed by Ford with the U.S. Patent and Trademark Office appear to involve features for the upcoming Bronco's roof.
The first patent is for a removable roof structure that gets rid of the B-, C-, and D-pillars as well as roof rails and crossbeams, providing a true open-air experience.
The second patent is for roof-rail-mounted airbags that can be repacked to retain driver visibility after an accident.
Both patents have to do with a removable roof, which will be a key feature of the new Bronco. The first patent covers a single-piece removable roof structure that includes the upper portions of of the B-, C-, and D-pillars. With this design, a portion of the upper B-pillar would slide into the permanent lower B-pillar. It's unclear if this structure permanently carries the roof and upper body panels, or if those panels would be removed separately. We also don't know if this frame is the only rollover protection, or if it requires a secondary roll-cage-like structure similar to the Jeep Wrangler's. The patent does claim that structural rigidity of the vehicle is minimally affected by this roof design, which makes sense for a body-on-frame vehicle like the Bronco.
The second patent is for side curtain airbags that can be repacked after deployment. In the text of the patent, Ford notes that side curtain airbags can obstruct the driver's view after firing, which could be a problem in an off-road environment or isolated area in which emergency assistance is not readily available. The idea is that once the airbags are deployed, they could be manually put back into the cover, and the driver could maneuver the vehicle to a spot where emergency vehicles could assist.