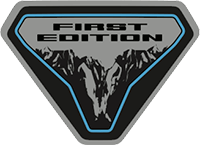 Active Member
I wonder how the sales figures of Gladiator compare to Wrangler... it has sort of created it's own market, but I'm not certain how "deep" that market is. Sure, Jeep fans are frothing at the mouth over it - as they do about anything new from Jeep - but I don't know if Gladiator sales are conquests from other brands or if they are stealing directly from Wrangler instead of boosting overall brand numbers. I've only seen one locally, and there are tons of Wranglers around here.

I'm sure Ford is watching those numbers closely if they are even remotely considering jumping back into the micro-bed pickup market. I have my doubts that they'll make a Bronco pickup because I don't think the market is there, but it would speak volumes of Ford's intentions toward dominating Jeep if they do.
Current sales numbers put it up in 4th place. Not bad for a truck with one configuration (4 doors, short bed) and the most expensive of the group.
Also saw this quote on another site: "FCA was estimating "15% of Wrangler sales" would go Gladiator, but in Q3 that number is actually closer to 27%."