Banned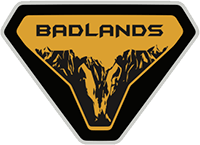 Banned
Banned
I dont get all the hate for old cars with carbs. My carbureted vehicles honestly require less fiddling and chasing sensors. The most I ever do to carbs is adjust the idle every 6 months or so. My eagle has a 38 weber takes 1 pump and starts immediately. My old van had a cheap holley and i only adjusted it once in 3 years. The demon on my maverick took a lil bit of work because i bought it at a swap meet. once it was cleaned up I would fiddle with it maybe once a year in spring.

I dont expect carbs on new cars but dont get the pure hatred i hear all the time. They are about twice as hard to deal with as a doorknob.
Where I live we see -30 and below for days/weeks at a time. Fuel injected engines do much better in those conditions. I haven't had to do anything but oil changes in the last 10 years on my vehicles, no chasing sensors or anything. And if a sensor does go bad, the computer will tell me exactly which sensor it is and boom it's replaced.