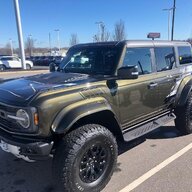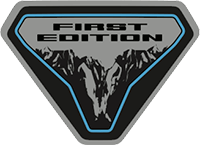 Well-Known Member
First Name

Dave
Joined

Mar 12, 2020
Messages
Reaction score

4,853
Location
Vehicle(s)

Wrangler JLU Rubicon, 4Runner Trd Pro, Indian Chieftain, Indian Springfield
Bronco

First Edition
Sooooo ONE dealership change before Oct 31st......and no configurator until December? hmmmm....... I mean I sort of get it...IF......these Bronco's are going to be limited by number/allocation to each dealership (and not by our reservation request).

I guess my beef is that you can have multiple intellectual dealership negotiation masturbation.......and in the end, after seeing overwhelming demand, they can still pull a $2000 undercoating scam......or the "security stickers" on all the panels because they claim its a high theft area......oh, and its a $1200 sticker sheet. Soooooo yeah, I get it but I have no real relationship with any dealership in my area and have what feels like a guessing game based on info from........the web......on how one dealership "MIGHT" be better then another?! ?‍

I'm sure in the end it won't be as convoluted as it appears now.......and the FE won't just get "Blue Death" interior.
I believe price and options will be posted in September. Oct. 31 is deadline to switch. If you can't get your dealer to commit in writing on a agreed upon price then you have 30 days to find a dealer that will commit in writing. FYI , Granger is your ace in the hole.