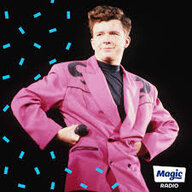 First Name

Rick
Joined

Jul 24, 2020
Threads
Messages
Reaction score

17,262
Location
Vehicle(s)

2-stroke unicycle
Your Bronco Model

Undecided
Every other week there seems to be a new report of another Automotive manufacturer recalling thousands of vehicles due to what seem like big deal recalls (engine failures, fires, big failures). I hear this morning the latest from Ford effecting Bronco Sport and Escape models but a recall of almost 650,000 vehicles… wow.

Now I know the Broncos recalls have been pretty small - just some window adhesion and software bugs it seems thus far, but is anyone getting nervous about their investment in the company with these new Broncos? Me personally this will be the first Ford vehicle I've ever owned and really my first introduction to the company. I know recalls are pretty common for almost all manufacturers but Fords recalls especially this last year number wise are way above the other manufacturers?
I'm vastly more worried about companies such as "old GM" which shed billions of dollars of liability through their corrupt "bankruptcy", where dozens of deaths had occurred from a faulty ignition switch they knew about for over a decade and decided it would be cheaper to fight the deceased people's estates in court than actually fix their shitty engineering.
Going out on a limb here that "new GM", which is run by the same people less those who took their multi-million-dollar golden parachutes, are doing the same thing as before.
After all, you don't break your addiction to greed, sloth and power by being handed more money and forgiven for your past offenses.
I'll take a recall any day.