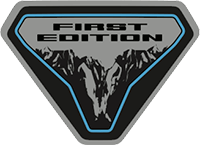 Active Member
Oh God I nearly threw up from disappointment seeing Levine's finality in the statement "Navy Pier is the only FE interior color."

Gonna go cry in a corner now.
Are you kidding me!? Navy pier! This is the best Ford can do for an interior color on the FE? Sad... just sad. Looks like I will be dropping my FE reservation if this becomes reality. I can see the headline now..... "Ford s**** the bed with navy pier interior". All I can say is don't f*** up the other interiors or your reservations will go from 200K+ to 20K!