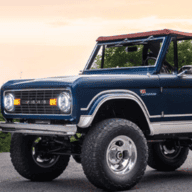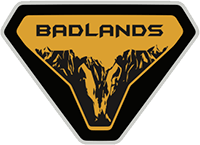 Well-Known Member
Haven't seen this posted anywhere. Looks like good news!
https://www.ford-trucks.com/articles/ford-to-dealerships-no-markups-on-new-bronco-reservations/
"So when my local dealership — the same dealer who was asking $20,000 OVER sticker for the 2019 Mustang Bullitt and $35,000+ OVER MSRP for various Shelbys — said they are NOT doing Bronco ADMs, my jaw hit the floor. After probing him a little, my concierge said that
apparently this directive came directly from Ford because it's part of some Ford 360 marketing thing to get people into Ford's newest models like the Bronco and Mustang Mach-E.
(He didn't say it, but 2021 is going to be vital for Ford after a dismal 2020.)
That said, my concierge did state that there MAY be ADMs for those withOUT reservations, which is another reason to get on the reservation list if you're Bronco-curious. And, again, this might all be anecdotal speculation on my part, but if Southern California is free from Bronco markups, maybe we'll all be in for an affordable new mid-size truck when Broncos start shipping next year."