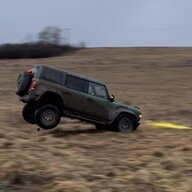 Well-Known Member
Hey, Bronco fans!
A few days back, I finally got my Wildtrak Bronco imported to Europe and I'm now facing an issue with the FordPass app. I'm unable to activate the vehicle in the app. It always says "Connection Error". All the needed functions are enabled in the car, but no luck with activation.
My best guess will be, that the car is just not online in Europe because it's a US-only model, but Ford does have many other models here working with the FordPass app without a problem. Any thoughts anyone?
I'm aware it will be very hard to get help in this regard from you guys in the US, but maybe...!
Thank you in advance for your time.