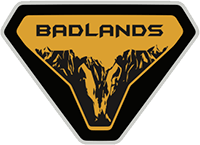 Well-Known Member
What happened yesterday should cost several people their jobs, what a cluster. None of us know what is going on, the dealers don't know what is going on, and nothing is communicated. I've seen several dealers, including mine, that didn't have anything schedule yesterday. Also what a joke that they made such a huge deal out of your reservation timestamp only to piss all over that on day 1 of scheduling. I've seen several people with my exact build post build dates and their reservations are days and even weeks behind mine. If their goal is to piss people off, they are on a great track.
Maybe I missed something. The people who are scheduled got an e-mail that they were scheduled and those that aren't scheduled didn't, right? I don't want to keep getting e-mails that says, "We scheduled some people, but you weren't one of them." When it's my turn, I'll take the e-mail.
As far as the timestamp thing goes, I think that horse has been beaten so badly that the bloody pulp that is left is no longer distinguishable as an equine.
We've known for a long time that there would be some variation in production from a true, exactly-in-timestamp order. Those "priority" builds do suck and shouldn't have ever been a thing, but there already are a number of other posts/threads about that as well.
Maybe you're talking about something else?