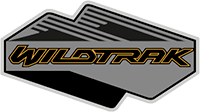 New Member
Hey Everyone,
We wanted to do a small post to introduce ourselves. What started as a raptor shock rebuilding shop has progressed into a full blown offroad addiction. With 3 generations of raptors (and soon bronco raptor) we have gradually increased what we can do and offer while maintaining excellent customer service.
We have always loved the bronco and when Ford announced the 2021 model we were ecstatic for 2 reasons:
1. we get to buy one and play with it (improve on it) and more importantly
2. we get to bring the best products and service to the community.
If you have any questions or need anything please DM us here or send an email to
[email protected]
. Stay tuned to our website
www.forged-offroad.com
as we will be doing a major overhaul and adding hundreds of products.
Thanks and see you on the trail!