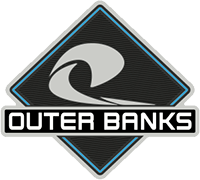 Member
First Name

Jason
Joined

Mar 23, 2021
Messages
Reaction score

157
Location
Vehicle(s)

Bronco 2dr OBX 2.7; Toyota 4Runner V8
Bronco

Outer Banks
For those of you waiting for your Bronco to be released there is light at the end of the tunnel. Friday morning, much to my surprise, I took delivery of my 2 door Antimatter Blue OBX. That's right, I say surprise because on September 23rd I got an email from Ford saying my Bronco was scheduled for a replacement roof in November. The dirt mountain roof replacements must be moving faster than expected because on September 25th I got a follow up message from Ford confirming the Bronco was complete and would be shipping out with an estimated delivery date of October 8th. As the Bronco arrived a week early, delivery from Michigan must be quicker than anticipated or there was one last spot on a truck to Maryland.
As for the vehicle, first impressions have me blown away. Having had multiple Wranglers (JK & JL), Ford found a way to improve everything that is great about the Jeep. Handling is tight with no live axle chop when hitting bumps or rough surfaces. While I haven't pushed it yet, the 2.7 has plenty get up and go and is quiet and smooth when compared to the Jeep's 3.6. The 10spd is taking some getting used to, but that is mainly because my last two Jeeps were manual. With the roof in place, wind/road noise is on par with that of a Wrangler. With the front roof sections off there is not much wind buffeting and it is easy to carry a conversation with both front and rear seat passengers. Seating position is comfortable and the view out the front windshield is very similar to the Wrangler. For me, no issues with visibility out of the rear window either. Coming from the world of low tech, the high package in the Bronco is amazing and very intuitive to use. The non B&O speakers are not as bad as folks are making out. Being a vehicle with a removable roof and doors, you're not going to get concert hall sound, that being said, base out of the rear speakers could be a little better. Overall, great first couple of days with the Bronco.
Hang in there because this Bronco is worth the wait! For point of reference I was a day one, early hour reservation. Converted my order prior to the April order due date. Was issued a VIN in late April with an initial build date of June 28th. Build date got pushed once to August 3rd and from there I went to dirt mountain. Ford communicated (not necessarily the news I wanted to hear) with me the entire time including under promising and over delivering in the last set of emails.
Happy motoring. Can't wait to see more of you in the wild!