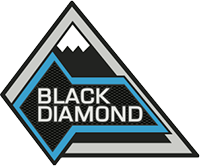 Well-Known Member
Here's a post for you guys that love to read about peoples suffering... also I'm just venting so bear with me haha.

So--- January 17th I drove my bronco into a small amount of snow and lost 4x4 immediately. Cue me being stuck with my wife and dog in the snow for 9 hours waiting for Ford to send 2 tow guys who couldnt get me out. Ended up calling someone local and paying for it myself....

Had the Bronco towed to the dealer so they could take a look. I know its tough right now with labour but I guess they didnt look at it thoroughly and ordered a part to fix the "4x4 actuator".

A month goes by and I wait. Call from service department finally comes a couple days ago. The problem is "worse than they thought" and the repair is going to be delayed at least a month while they wait for parts. They also lost my key

So after a long wait for my Bronco I had it all of about 400 miles before I had to have it back at the dealer. Now comes the new wait for parts as they wait for Ford to send whatever they need to get this fixed. Sounds like I lost a front CV and it roasted my whole front diff. Part is apparently a month out but man what a kick in the nuts after waiting so long.

I really hope I dont miss another Bronco Spring but really not looking good. First 3 months of Bronco ownership and it's spent most if it's time sitting in a dealer service lot... Anyone have any similar issues?