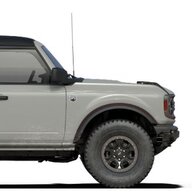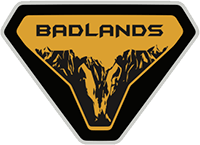 Well-Known Member
I get that, but if said tree branch hits it hard enough you're fixing a dent and repainting anyway. I can repaint a lot of panels for $4k. I'm sure for some people they can justify it, I'm just having a hard time doing it. My Bronco doesn't belong on the trail if I'm that worried about minor scratches.
yeah but the paint is never going to match, nor be as durable as the factory paint. If you have PPF on your bronco when something dents it, chances are youll be able to get it removed with PDR and youll never have to repaint it since the PPF would protect the paint from getting scratched.
PPF is mainly for the people who want to protect against rock chips on the highway and things like tree branch scratches on a trail. its not going to work any miracles in a serious accident.
if you dont see the value in it, dont buy it. its something ive regretted not getting every single time ive purchased a new car. no one wants to break the factory paint job and re paint a 1 year old car after 1 northeast winter season