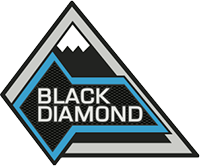 Well-Known Member
First Name

Scott
Joined

Oct 19, 2020
Threads
Messages
Reaction score

353
Location
Vehicle(s)

74 Ford Bronco, RAM 3500,
Bronco

Black Diamond
OK, so I asked earlier about wrapping the MIC top (white?) and the general consensus at B6G was that it wasn't possible without a lot of prep work, such as sanding, grinding, etc. I wouldn't want to do any such thing to my MIC top, so I stopped thinking about it. However, last night I spotted an Outer Banks at a local dealer (Rt. 23 AutoMall, Butler, NJ), with a MIC top, and the top is as smooth as an egg shell. There was no perceivable texture to the surface. It's not as smooth as paint on a fender, but it's certainly not textured like a Jeep top either. Actually, the keys on my Dell keyboard that I'm using to type this note have about the same texture. For all intents and purposes, it's smooth, and it seemed smooth enough to me that you could apply a heavy mil plastic to it without any crazy prep work. So, I'm looking for a second opinion here on wrapping the MIC top.

Have any of you here, with knowledge of applying wraps, actually seen and put your hands on a MIC top, and do you believe it could be wrapped, without requiring irreversible prep work?
Any word on this? Wonder if that plastidip stuff would work as temporary solution? Or maybe raptor liner?