Banned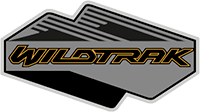 Banned
Banned
What's up everyone!
I present to you Ver2 of SavSqch Wildtrak.
All work done by
@Dubsesd
at Connecticut Window Film.
Rest of ARB Compressor en route for Inflate/Deflate settings on phone.
Looking to meet some of you local in CT for in person meetups.
Let's get this party started!!!
Loving the stealth PPF!
Thanks Dub!