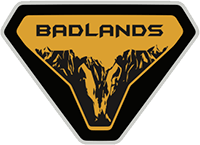 Well-Known Member
Part of the reason I am getting a Badlands is because I believe its the model that will retain it's value a lot more than say the Base, OB, or BD. The FE will obviously be the best value holder. That being said I am going to get all the off-road goodies I can with it from the factory. I'll worry about after market when the warranty is gone, and by that time the after market will be well established.
Yep, I am betting the Badlands will be the most sought after trim in the junkyards, and in used car sales. Just like the good old days of looking for certain years/models for the tougher blocks, heads, or pumpkins.
As to the OP, I have to disagree on most of these cost estimates; I think they are a little high, but that depends upon what your goal is, do you want something similar to the badlands (doable) or exactly the same? If it is the former, I would bet you could do it for less money if you can wait for the aftermarket.
(1) You will have to wait for the aftermarket to produce what you want, and
maybe
have to wait longer for enough competition between these companies to keep those prices reasonable.
(2) With some basic tools you could
properly
lift a modern Tacoma (IFS) several inches or more for about $2000 total (yourself), including an upper A-arm replacement which the bronco may or may not need. But, the rear lift on the bronco will likely be slightly more costly than just adding a new leaf pack, as with the Tacoma's rear end.
(3) If you demand the stronger front axle of the badlands, you might want to select this from the factory, as this will probably be a costly/PIA task.
(4) Slightly off topic, if you plan on 35's or bigger and can live with the factory wheels, you might want to just get the Squatch package. There is a lot of guessing that offset wheels, spacers, or more may be required to fit those tires, and having that from the factory could be a cost savings
if
it ends up that new wheels will have to be purchased. But, you could sell the factory wheels to offset the cost. Edit: This will also get you a slight lift which could offset the cost above... probably the best option in my opinion.
Last edited: