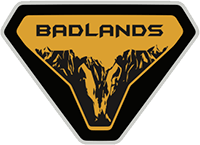 Well-Known Member
Read all about the class action suit for manual transmissions on Mustangs. The defective trans is a lot worse that many believe.
Sure if the buyer (Ford) wants bullet proof trans then the cost goes up even from Getrag. Ford chose to buy the cheap version.
Having said it I think a Manual for a Bronco is a bad decision for the Bronco buyer especially if you want to do difficult obstacles. When was the last time you saw a stick on competitive rock crawling rig. And yes the automatic is not match the Jeep design either. No 4:1 transfer case from Ford.
I'd venture to guess less than 1% are competitively rock crawling their Bronco. If Ford hasn't learned their lesson with the MT-82 then I think it's the last time I will buy Ford. Fool me once, shame on me. Fool me twice, F off and tank your reputation.
CEO Farley has said they plan to hold suppliers accountable for recall issues to the tune of 50% up front on all repairs to cut costs at Ford so hopefully Getrag is minding its P's and Q's in China. However, not sure if he plans to do this for current production or sometime in the near future.