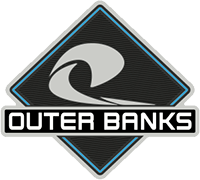 Well-Known Member
As mentioned in the video, the way BnP is setup such that it locks you out of getting roof racks and sound deadening etc for certain builds, is the same way the ordering system is setup. We can't order through Ford but will need to order through dealer.

so if you have a Day 1 reservation and take delivery in say August. Could that potentially mean that the roof rack or sound deadening through the parts department may be back ordered well into 2022? Do you think Ford will not be quick to supply dealers with parts during ramp up?

it would suck to sell one truck to get the bronco, then go an unknown number of months without the use of a roof rack for a cargo box for family trips.

I suppose worst case, the Yakima roof rack is available through Yakima, not Ford day 1? That could be an option hopefully. Delayed sound deadening I guess isn't the end of the world. But there are other parts that I know others really care about.

If we think some parts are delayed by Ford to make their way into the parts department, I could see some guys banding together to get each other parts. Like a black diamond guy getting a winch and a roof rack and selling to his buddy locally with a sasquatch. Like a donor car for specific parts. We could team up and beat the system! Haha. Kidding. But not really.

Anyway - thoughts on how long delays will be for the parts department? Will Yakima and other collaborative vendors be able to sell directly, away from Ford?

this thread is more to brainstorm around workarounds, rather than complain. So let's please keep it productive.