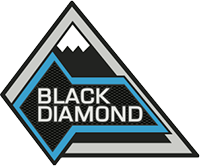 Active Member
First Name

UltimateBronco
Joined

Sep 13, 2020
Messages
Reaction score

82
Location
Vehicle(s)

Volvo
Thread starter

Thread Starter
Your post's seemingly logical premise is flawed. While it is possible, it isn't plausible. If either dealer would back-out of a deal because they are not bound, why haven't other dealers done the same.

In this social-media world, no reputable organization would dare do what you suggest. Not only is it it short-sighted, the long-term repercussions would be catastrophic (Phoebe quote)


Don't know what your deal is- but there are still reputable dealers that believe in transparency. It is not fair to attempt to psuedo-tarnish a dealer because you believe their offer is not authentic.

Your wild conjecture is based on a series of flawed premises. Because you can't find a dealer willing to do this, no dealer will. Because the dealer is not legally bound- they will destroy their brand image.

This dangerous and reckless public hypothesis lacks any genuine credibility. Dealers work at cut-throat margins. Dealers do not only make their money from selling vehicles, or even more absurdly, one vehicle.

A profitable dealership is an ecosystem. Used car sales, new car sales, fleet sales, parts sales, and repairs are just some of the multi-faceted opportunities dealerships have to turn a profit.

Any dealer that would risk their reputation using your scheme won't last long. These threads bashing the deals of stand-up dealerships are becoming way too prevalent- may be time for the moderators to start reminding people that these posts/threads are not keeping with the spirit of the forum.
I'm not trying to tarnish anybody, I was asking a genuine question about what is holding them to the deal. I've gotten lots of answers, that was the point of me asking, so I could educate myself. I'm not trying to go against the spirit of the community, sorry if it came across that way. I've had more bad experiences with car dealers than good so I'm just trying to do my due diligence.