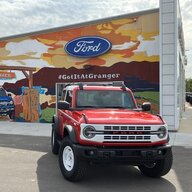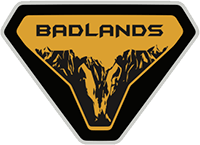 Well-Known Member
And here thought I imagined that.

There are two Ford dealers in my city. The owners are brothers-in-law.

Dealer A... wouldn't give me the time of day even after I made a reservation with him. Never once contacted me, and wouldn't talk to me about Broncos or my reservation.

Dealer B... hosted the Bronco event. The people touring with the Bronco were super nice and helpful, but the dealer's staff ignored us and almost ignored the Broncos. The seemed to me like they were annoyed. They gave us each a very flimsy hat and a carabiner.

And now they had all our contact information, they still didn't even send so much as an email asking if we were still interested.
Tricia, I went to the Dealer B event as well. My daughter does business with them and asked that they take care of me (not that I needed it). They told her no problem. Never said a word to me while I was there or sent any info.
I agree, they were not interested. Granger on the other hand was great to visit.
People are not getting the issue. It's very little about the discount. It's about the relationship.
Last edited: