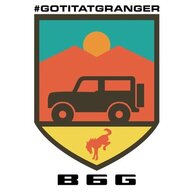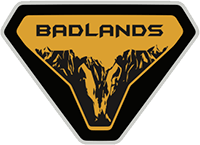 Well-Known Member
Base Sponsor (Level 1)
First Name

Jay
Joined

Oct 1, 2019
Messages
Reaction score

10,440
Location
Website
Vehicle(s)

*
UPDATED 08/16/2020 4PM CDT bottom of the page:
Initial specification and ordering:
When B&P and our Dealer pricing is available
You specify the model, doors, options, color outside, interior
We price it out showing you the invoice and our discount from invoice
If you are X plan this it the time to let us know about it
We add:
DOC of $180 ($100 X Plan
Transit tag $45
Shipping estimate (if shipping)
If you want, we can collect the taxes and plate fees to include in paperwork so it can be included in your finance package

We will then cut the check back to you (for the taxes and plates) so that you can go to your local DMV to get it paid and processed.
Accessories
If you are wanting to add accessories, wheels & tire changes etc
We will work pricing out via phone, text and email
Add your chosen accessories into the pricing structure below (Finalize the order)
Finance – if applicable
Our finance director will be the contact on this – Arin Jackson
He will go through the options available to you
If you want to get pre-approved, he can handle that, however, realize that we are months away at this point so rates may go up or down in the interim
You can get your own finance as well
Finalize the order
When you are satisfied with the build out
We will have you sign it.
Email/Text/Send it back to us
We will then sign it and send it back
Any stipulations as to vehicle processing
All Broncos will be PDI'd and shop ready (Ford requirement)

We will need to know at this point (if you are having it transported) if it is your desire to leave the plastic wrapping in the vehicle to protect it during shipping.
I would recommend letting us completely prep the Bronco for delivery, the outside will probably get dirty on the trip the inside we put a plastic cover on the driver's seat to protect it.

Then we all wait patiently
Prior to delivery (for Expediency)
We will e-sign and/or FedEx what paperwork is needed
Get you to send a copy of all people on the Titles Drivers license (front & back)
We will need your X Plan pin at this point. (unless we have it on file from prior communications)
Send the title work (and check for plates and taxes) to you so you can process it prior to picking up or receiving shipment of the Bronco
If you are flying/diving in and want to see the Bronco first that is acceptable just realize that you will spend more time here waiting to go into the Finance department to finalize the Bronco.
Arrival options:
Fly in – We will pick you up at the airport and bring you to the store
Rental car drive – let us know when you are arriving and where you are dropping off the rental and we will pick you up there…Most are at the airport and I believe that Enterprise is in town..
Trade in Drive – obviously come to the store.
Transporting Bronco to you
We use only bonded and insured drivers/companies (protects the both of us)
Receiving the Bronco on your end:
You need to fully inspect the vehicle
Note any "damage" (take a shot with your phone to text it to us)
Let us know so that we can get it handled quickly
Caveats:
We will accept credit cards up to $2,000 per vehicle

If you are wanting to put the whole vehicle on credit card(s) there will be a 2% surcharge for that.

Once the Bronco paperwork is complete make sure you have insurance on it as it is your vehicle at that point.
I have tried to include all/most but could have missed something so ask the questions, I will answer them and update this as needed.
UPDATES 08/16/2020 4PM
Bimmerxi
I plan on showing up in person and bringing you a cashier's check. I do not believe you are sending out title work etc. until vehicles are paid for. Obviously, you guys are going to be busy delivering vehicles are you going to set up delivery appointment?
We can still do all of the paperwork up front if you want to speed the process up, otherwise we can do that when you arrive, just takes longer..

Yes we will be setting appointments and try our hardest to keep them on time..

We still have conventional traffic on a daily basis..
BuddysB6g
If we want to put money down...we send it to you or bring it in when we pickup?
Depends on when you want to do the paperwork.

If you want it all done up front and just come in to free your Bronco from our corral, we will do it before you arrive, otherwise when you arrive..
GiddyUp
I plan on having my Bronco shipped down to Atlanta. However, for when I receive it, and for others planning on taking a long trek home, could you possibly post what Ford recommends as the proper "break-in" procedure for the trucks? Is there a difference between the 2.3 and 2.7?
Used2jeep
Transit tags - Are those necessary if we are either transferring our current plate or bringing a new plate for pick up? I am guessing not.
Not if there is a trade in or you are transferring in state plates...
​
Major_Bullsteak
When you ship the Bronco (or we arrange for our own shipping) is the vehicle shipped to our driveway or a local dealer?
Driveway or large lot area for easier unloading...
​
If to our driveway, and we notice that 2 rocks have cracked the windshield (or any other kind of damage how is that handled?
Us arranging shipment

- as stated above, you note it with the trucking firm, take pix, contact us and send pix, we will take care of it and handle the trucking firm.

You arranging shipment - you will have to deal with the trucking firm that was hired...

We will only ship with a bonded and insured trucking firm...I would suggest when handling on you own I would suggest the same...
Last edited: