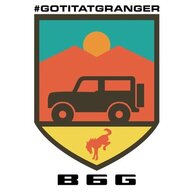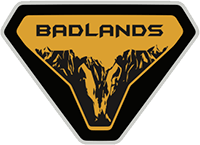 Well-Known Member
Base Sponsor (Level 1)
First Name

Jay
Joined

Oct 1, 2019
Messages
Reaction score

10,041
Location
Website
Vehicle(s)

*
Bronco

Badlands
10/31/2020 late update thanks to @new2offroad
Made this calculator so that all you have to do is put the numbers in until Ford gets the information out to us..
Granger Pricing Calculator for the new Bronco
10/28/2020 Updated at the bottom of this post with Wildtrak & Badlands B&P builds...
Tonight B&P goes live (fingers crossed) and I cannot answer all questions so please do not try...
Here is the simple factors so you can answer your own questions on the Invoice...
We do not have invoice pricing as of the posting of this thread 3:15PM CDT...
@North7
has a great spreadsheet on the pricing of the base vehicle...
HERE
Thank you for that!
When you do the B&P just use the chart above for the base vehicle, his
Price Total
column includes D&D (destination & delivery of $1,495)
When you figure what options that you want use a 0.94 factor to get to the invoice, while this is not exact it will be close enough until actual pricing is posted...
That means if you buy a 4 Door Badlands with the October $2000 under invoice special that number is $42,750 includes DOC and Transit Tag for Iowa...
Then you find the total options including DIO's that you add to it say $10,000 multiply it by .94 (which equates to 6% off) for a total of $ 9,400
Then you add $ 42,750 plus $ 9,400 for an invoice of $ 52,150...
Again this is a reasonable guess on the price not exact...
Please do not email me or call for an answer ask on this thread and others may chime in to assist also...
NADA Guides
should have the invoice pricing up soon I would surmise as they had the F-150 and Bronco Sport just after B&P went live...
I have found that the only thing they are off by is the fuel cost, item on invoice only not the window sticker...
Thank you for doing your homework in advance!
EDIT for B&P correction, thanks you all...
The math Using October Discount:
46,980 times .97 is $ 45,570
6,399 times .94 is $ 6,015
D&D is $ 1,495
Rough invoice is $ 53,080
October special - 2,000
Your price approx $ 51,080
For a total savings of $ 3,794
The math Using October Discount:
44,590 times .97 is $ 43,252
12,960 times .94 is $ 12,182
D&D is $ 1,495
Rough invoice is $ 56,929
October special - 2,000
Your price approx $ 53,929
For a total savings of $ 5,116
Last edited: