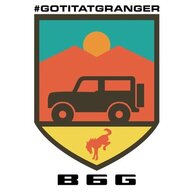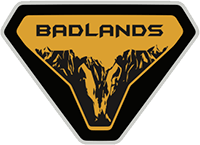 Well-Known Member
First Name

Albert
Joined

Oct 1, 2019
Messages
Reaction score

8,044
Location
Website
Vehicle(s)

*
* update 09/28/2020



Zach went and did it again... NOW $2000 off for new reservations dated October 1 to the end of the October...



See the bottom of this post or this Thread for more details
*
UPDATE 07/26/2020
Question has been PM's to me now more than once so on here is goes...
Is the $1,000 off the total invoice of the Bronco or just the base vehicle...
When the Bronco is built in our system we will get a printout of the vehicle ordered to make sure of options, color etc. It will give the MSRP and Invoice on the Bronco. Our $1,000 will come off of that invoice bottom line so you are getting the options at invoice as well.
·
Can we sell the Bronco at $1000 Under Invoice?
I have personally visited with a Ford employee about our pricing and confirmed we can sell at $1000 under dealer invoice. If you look at our website pricing on all our vehicles we have transparent upfront pricing without the need to negotiate.
That is our business model and the Bronco is no different. This is a mass produced vehicle and we will not take advantage of the initial demand and mark vehicles at MSRP or higher like other dealerships may do.
·
Are there any hidden fees/Additions?
The state of Iowa has a state regulated documentation fee of $180. We will not throw on mandatory add ons or fees for other items that you do not want or need.
We will offer financing, extended service contracts, accessories, and protection products that are all completely optional and up to the discretion of the consumer.
·
Can you get every reservation?
Yes, Ford's reservation system is based upon you the end consumer not the dealership allocation model as on previous launches.
There has been very high demand for the Bronco, so we do not have an accurate timetable on when these reservations will be allotted, but we will be able to receive as many Broncos as we have customers demand.
·
Can I switch my reservation from one dealership to another?
Yes. Ford has sent communication to the dealers assuring them that every customer will be able to choose the dealership they want to take delivery from.
This is great news for you
I'd hate to see consumers who reserved a first edition or other low reservation number be subject to MSRP or Above MSRP pricing from a dealership, so this gives you the option to switch to us without losing the reservation you currently made.
Ford hasn't clarified how that will happen to us yet, but has assured it will be an option.
Hi everyone, my name is Zach and I am the dealership owner at Granger Motors. I want to thank you for being so welcoming and accommodating to our employee Albert
@Granger Ford
, the reception he has received has been humbling. He has done a great job as an ambassador for our company and will continue to be a resource to you moving forward.
I'm here today to announce a couple of changes that we are going to make moving forward. Due to some new information we received on Friday (9/25). We've had to make some adjustments to our business plan with Bronco. This will necessitate some changes moving forward. These changes should allow us to do a better job fulfilling the expectations that our current reservation holders have, allow us to accommodate reservation holders that are considering switching to us, and be able to continue to grow the Bronco reservation count overall.
1 – Albert is going to be moved into our "Bronco Expert" role. Not that he hasn't been doing this full-time already, but we are going to take some of his other responsibilities off his plate. This should allow him to be a great resource to the Bronco6G community for the rest of this year and into 2022 once all of the reservations have been fulfilled. He has been an employee at Granger Motors since 1996, so he's not going anywhere soon, unless he decides to retire.
2 – October Bronco Reservations at Granger Ford will receive pricing at $2000 under invoice. If you have make a Bronco Reservation that is timestamped in October we will honor this pricing. This will not apply to you if you transfer your reservation you previously placed with another dealer. To be clear this reservation is not for the early adopter that made your reservation on the initial reveal night or previous to October 1st. This is for the customer who is on the fence about signing up for a Bronco, a customer who is price sensitive and considering a Jeep Wrangler, or a customer who is willing to wait out the initial first rush of customers. We are looking to grow the overall reservation count of the Bronco SUV. You will not be the first person in your town to receive your Bronco in all likelihood. Delivery may not be until the 2022 model year. Ford has stated they will fill reservations before stock orders. But you will be at the end of the line of 165,000 and counting reservations.
• Does this help or hurt existing Bronco Reservation holders at Granger? – We are doing this to help our existing Bronco reservation holders get their Bronco quicker. The 3 factors in the allocation process are the number of reservations of a store, market size and Ford sales of that dealership. We can control 2 out of those 3. We are doing our best to sell as many Ford vehicles possible, even purchasing inventory from other Ford dealerships local to us to sell in an effort to increase our sales numbers. The biggest piece of the puzzle comes with adding more reservations that convert to orders.
• How does this make sense for the dealership? – We are selling these new Broncos like we sell all our new cars. We sell our new vehicles at or near our cost. We get paid a commission if we arrange finance for a customer, sell accessories, sell service contracts, sell the traded-in vehicle, and on work performed in our service department. Our dealership is in rural Iowa with low real estate cost, our land and building are paid for, and we do not have a huge fixed expense budget to cover. This allows us to sell things this way and maintain profitability at the store.
• When can I expect my October Reservation? Ford has announced that the Bronco has 165,000 reservations and counting and they anticipate 75% of those reservations to convert to orders. They have also stated that some of these orders may be filled as a 2022 model year vehicle. So based on that math, they are predicting a little over 130,000 Bronco's to be sold already carrying into the 2022 model year and you should anticipate your order to be filled then.
• Why am I optimistic about a quicker reservation fulfillment? A Tesla Model 3 and a Ford Bronco are just about polar opposites. But that is the only reservation example we can pull from with comparable numbers. So let's take a look at history with Tesla's Model 3.
o Tesla required a $1000 Deposit and had a longer wait time initially for the Model 3. They announced a total reservation count of 450,000. Estimates on the reservation to order conversion ratio was around 30-35% for Tesla.
o Ford requires a $100 Deposit and a shorter wait time for the Bronco. A reservation count of 165,000 and is estimating a 75% fulfillment. If Ford were to fill at a rate similar to Tesla's on the model 3 that is approximately 50,000-55,000 orders that will come from the 165,000 reservations.
o Obviously this is pure speculation by anyone at this point at what percentage of reservations convert to orders. But I am optimistic that our reservation count will turn convert into orders at a higher rate than the national average because of you the enthusiast at Bronco6G.
• Can I transfer my existing order in and receive $2000 under invoice? No, it is not our intent to steal other dealerships existing reservations with this offer. Our intent is to grow the Ford Bronco brand by aggressively offering the best deal on this new SUV.
• I already have a reservation with Granger, Can I receive $2000 off invoice? You will need to cancel your existing reservation and make a new one with an October timestamp to receive this discount.
• Is plan pricing in addition to this discount available? No, we will honor our previous plan pricing offer. But any plan pricing is completely independent of this offer from Ford. There is no requirement to qualify for plan pricing in order to get this offer as well.
I want to thank Ford for the great opportunity to be a dealer representing their brand. The Bronco is a fantastic SUV and we would not have this opportunity if it wasn't for all the hard work of men and women at Ford who spent countless hours on this project. We are going to do our best as a dealership to fulfill the expectations of our customers and we feel like this is the best way to do so knowing the information that we now know.
You can certainly help us as a dealership by sharing this offer and information with whoever you know that may be on the fence about a potential Bronco purchase or that are scared at the potential sticker shock that Build and Price may offer. I have attached pricing information below showing the minimum savings this offer will give based upon trim levels for a 4 Door Bronco.
| | |
| --- | --- |
| Bronco Trim Level | Minimum Savings Off MSRP |
| Base | $2498 |
| Big Bend | $2897 |
| Black Diamond | $3349 |
| Outer Banks | $3450 |
| Badlands | $3560 |
| Wildtrack | $3798 |
Thank you for the opportunity!
Zach
Last edited: