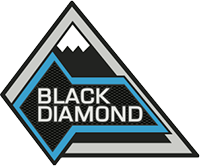 Well-Known Member
Joined

Jul 22, 2020
Messages
Reaction score

118
Location
Vehicle(s)

Avalanche
I had a Portland dealer reach out to me and ask if they offered Granger pricing, how many would change their reservations........thoughts?

Update 10/4: See Duck's post in Western US Buyers thread, Damerow is offering $1K under invoice.....

From September-Dick's Mackenzie Ford
I reached out to the dealer for an update on 8/28 and again on 8/31. He replied back on 9/3 with this:

"Sorry for the delay. Our end of month routines get a little nutty. I am still Gauging the interest. outside of the Norcal guys, doesnt appear to have a bunch of Oregon peeps. we are definitely considering.

For the record, I think when people realize that there is little margin in vehicles anymore and they factor in fees, shipping etc, I am not sure how may will stay committed to making a 1000 mile journey, and waiting a few weeks for delivery. When its all said and done, it could be less than $1000 difference between the convenience of taking delivery locally, and building that bond with a dealer, and buying from out of state, shipping, fees etc.

We will for sure decide before the dealer change cutoff, and I will make you fully aware of whatever we decide. It would be much easier if I had a solid commitment, great CSI, etc. I realize we wont get that, and its a gamble for us.

I will let you know, hopefully shortly!"

I agree that it doesn't sound promising. For those that want to counter his points, which I have already sent to him, the dealer is Dicks MacKenzie Ford.
Last edited: