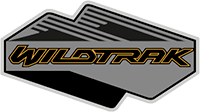 Well-Known Member
I

I did use another soft top. I posted another thread about it on here , i think called "recycled soft top " but I don't know how to link in here. I did end up taking to upholstery shop and they suggested for $250 they can make it look super clean and install snaps for it to snap on and off.

I am waiting for this be released from Quadratecs stallion 4x4. It was on display @ SEMA on Nov .
I put a similar top on my JK in 2009 from a company called Offroad Hero's/California Tops. Back in the day the guy had a reputation for making very high quality products but he was a one man show so sometimes the wait was unpredictable. I recall a bunch of us on the forums begging bestop et al to make a fastback and/or SUT top like he was making. My particular top transforms from a fastback to the style you see in my pictures and also has the ability to be run with just the front row and/or middle row seats covered. Super diverse and probably my favorite mod ever on a jeep. Point is, your idea is great and it should give you a pretty unique ride. Look those company names up and see if he's entered the bronco market, it's possible you can get one sooner than quadratecs version.