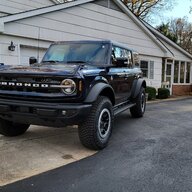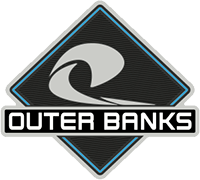 Well-Known Member
First Name

Bronco Skip
Joined

Feb 25, 2016
Messages
Reaction score

579
Location
Vehicle(s)

F150
I once owned a Wrangler with a hard top. I spent a good bit of time trying to figure out how to get that top off and on with ease, for cheap. I figure now would be a good time to share the options I discovered with the Bronco fans.
A quick disclaimer, I would wait for Bronco specific versions of all of these to come out before purchasing.
Option 1: Ceiling hoist system
Now, this is pretty scary because if something goes wrong, BAM! $1000. I would stick with predesigned stuff. Harken makes a kit for the Wrangler that is about $200.
Harken Jeep Hardtop harness - Amazon
installing this on your ceiling, you will end up putting some wood up there to get good support. They just don't put beams where you need them.
To make things easier, you can add an electric winch to the harness. It's just you tie the rope to the winch instead of holding it by hand. This adds $200 and some wiring to your DIY project.
Electric ceiling Winch with remote - Amazon
Option 1 will take a lot more research than I have put into this post.
Option 2: Hardtop Jack lift
What I favored was the various jacks and carts you can build or buy. Basically you can build these out of wood but I am not that skilled. These are more expensive, with many over $500. $750 sample below:
https://www.rollnjack.com/
Also the Freedom Jack is $300
https://www.freedom-jack.com/shop
Or these look cool but that price!
https://topliftpros.com/collections/shop-all
Once on the jack, you can move it around your garage. I don't know if it will be tall enough to park under it, making Option 1 a better plan for long term storage.
Option 3: Dolly Storage cart.
If have the room to store the top on the floor and have the manpower to get the top off manually, you can build a dolly to store your hard top on, keeping it off the ground and easily moved out of the way.
Source:
https://www.jk-forum.com/how-tos/a/jeep-wrangler-jk-how-to-make-a-hard-top-cart-407361
Of course, they sell commercial versions of these online as well, with additional slots for doors.
Quadratec has a selection of carts
for Jeep.
These are the three options I know of. Post what you find!
Last edited: