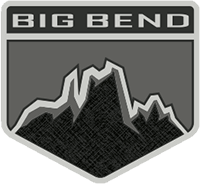 Member
Hi all—
Long time lurker, first time poster, apologies if this has already been asked!
There seem to be far fewer 2 Bronco door owners here than 4 door but I'm curious if any of you have tried, and been successful, with lifting the roof by yourself.

i currently own a 4dr Jeep Wrangler and regularly lift my roof by myself (overhead by hand). It's more awkward than heavy but doable for anyone with decent upper body strength, I'd say.

Can any two door Bronco owners confirm if this is doable? Thanks in advance!