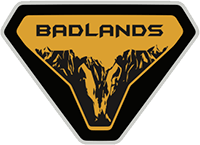 Well-Known Member
Actually his name is Tom but I, behind his back refer to him as Uncle IRA because my retirement situation is drastically different upon inheritance. Tongue in cheek. I don't want him to die. My dad died 3 years ago. His brother Tom has never been married, no kids and is 71 years old. Federal guidelines mean he has to start taking money from his IRA which he says is pointless because he doesn't need it. His yearly cash out could buy two nice vehicles. I meet him once a week for dinner out and we talk cars amongst other things. He may finally be ready to purchase a new vehicle. He currently drives a 2003 Ford Ranger with a cap. He is an avid bicycle rider that travels the country to do long trips.. Like travelling across whole states type bike rides When I was 13 he took me with him to do RAGBRAI. We basically road across Iowa in 6 days.

He needs a vehicle that can hold his bike preferably without taking off the front tire. I asked him about rear bike racks and he doesn't trust them??? I said I don't see a bunch of bikes randomly strewn across the highway but he is a bit odd and set is his ways so no bike racks. Also he would like to be able to sleep in it if it comes to that. Transit makes perfect sense but being the obvious ladies man that he is (I have never known him to have a girlfriend or boyfriend in my 52 years) it does not look cool to drive a van or mini van??? Not sure why he cares. Anyways, he is a Ford guy. I pointed him in the direction of Bronco Sport. Too small he says. He was definitely looking at the Expedition but thinks it may be too big. New Ranger is out. He wants a 6' bed. He won't consider an F150 for whatever reason I haven't been able to pin down. He is seriously considering an Explorer.

Yes I can be long winded so getting to the point. I think he would consider other brands of vehicles. Any suggestions for a vehicle that can stow his bike and light gear, sleep in it if needed, and looks cool enough for a dorky 71 year old dude? Possibly Bronco 4 door but he has to see it, touch it, drive it before buying. Where should I direct him?