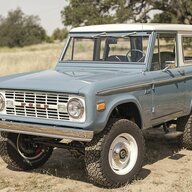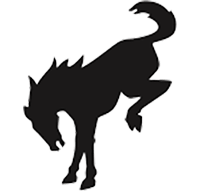 Well-Known Member
Joined

Sep 13, 2020
Messages
Reaction score

128
Location
Vehicle(s)

Not a Bronco
So, I am not a professional off road dude. I did grow up spending a lot of time driving jeeps and 4WD vehicles off road, on beaches etc. I've had a Wrangler or two and I've done a lot of deep sand and minor off-road things. I have zero experience rock crawling. Except on a motorcycle, and that's not crawling, that's a whole other thing.

I am trying to decide between the base and the Black Diamond. And I don't know enough to make an informed decision, and I'd appreciate guidance. One caveat: I'm not planning on building a crazy off-road rag. This will be my daily driver as well as something I can get out into the sticks in on weekends and vacations.

I completely understand what lockers do, and I understand the difference between that and an LSD, but never having driven a vehicle with a locker I'm not sure if it's something that will make a difference in the sort of driving I'll personally be doing. Which, as I said, probably involves few rocks, but a lot of sand and/or mud stuff. Think soft beach, think Everglades-type areas in Florida, think muddy woodsy areas, think snotty rooty woods, think sandy two-track. Are lockers a substantial advantage there? Conceptually I'd think yes, but I don't have the experience to know.

Often I think I might be better off buying the base and just getting some good tires for the sorts of areas I want to be driving. At the same time, lockers sound cool. The concepts sounds cool if you know what I mean.

And then there's the whole bumper thing. I've never installed a winch, though a few times with my Wrangler I wished I'd had one. So, being a bit of a loner, I'm thinking I'll probably want one on my bronco. Can I mount one on the base bumpers, or do I need to replace them with steel bumpers?

Between that, the tires, and the locker, If those are things that would better suit what I'm looking for, it probably makes sense to go Black Diamond even though it's six or seven grand more expensive. And the bonus with the Black Diamond is the cool interior and the rubber floor stuff, and the auxiliary switches.

So a part of me just wants to go cool factor and grab the Black Diamond, but I want to be sensible as well. And if the money I'll save by buying a base can be put into better choices as I roll my own, I'd rather do that. I know a lot of you know a lot more than I do about this sort of stuff, and I'm hoping you can help me out.