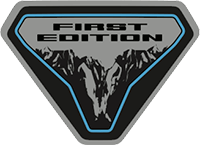 Well-Known Member
After reading a hundred time on this forum that 35s will handle much worst, make more noise, increase breaking distance compared to 33s, by people who actually never compared it back to back, I started to rule out sasquatch.
Now I found this helpful video, reviewing All Season VS light AT VS agressive AT VS Mud Tires, all in 32in but with the MT tire in both 32 and 35in tire. The comparison between tire type is interesting, but let's focus on their comparison of the same MT tire in 32 and 35 on the same vehicle.
They do compare it on dirt, gravel, wet track, dry track and mud and the result is clear: on the road, the 35in MT tire does NOT handle worst than the 32 of the same tire model, it does NOT make more noise, and it does NOT increase braking distance (on wet road that is, breaking on dry road is not tested with the 35). The Reviewer insists on these points somewhere in the video and also shows the data throughout the video.
The only area where the 35 are worst in the video is for fuel economy, obviously.
What do you think?