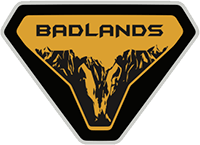 Well-Known Member
We bring you the very first look at the Bronco Heritage edition showing design cues that harken back to the original 1966 Bronco!

What can we see so far is a set of simple, old-school wheels that look like a modern interpretation of the four-slot wheels found on the original Bronco (comparison image posted below).

You can also see a white grille behind the camo, and there's likely a matching white top somewhere under there.

The prototype looks nicely equipped, and is riding on 35-inch rubber—the same 315/70R17 Goodyears fitted to Broncos with the Sasquatch package.

The interior was fully camouflaged, so it remains to be seen what retro throwback design details may adorn the Heritage Edition Bronco.

The Heritage Edition will come in both 2-door and 4-door models, as we've

previously posted

.
Seeing a glimpse of a white top at the door notches on the passenger side.