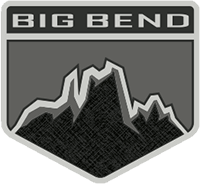 Member
I'm about to dig in on what (to me) is a high end stereo install, and thought I'd document it so it may be of some help to others in the future.
Note: I'm not in the audio industry, but I've long had a passion for it, and running my current company (
www.mnnthbx.com
), I have plenty of design and fabrication ability. At 47 years old, I figured getting this new Big Bend was a good time to dive all in, and try to pull off the system of my teenage dreams.....
The goal is uncompromised sound quality, with enough power to deliver on a nice day with the top off. I'll actually get started on this, with updates in a few days, but here's most the list of the items now sitting in my garage (All from Crutchfield).