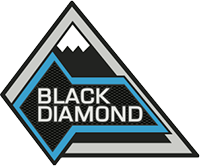 Well-Known Member
First Name

Jesse
Joined

Jul 18, 2020
Messages
Reaction score

330
Location
Vehicle(s)

Jayco AY26, Honda F6B, CR-V
I love how all these people who don't live in California are experts to its issues. Have you been here? Yeah, there's a lot of people in the cities. But the state is massive. And a lot of inhabited area. And your argument only backs my point: if we're producing a third of the nation's crops, I'd say that's a success you can't live without, eh? So to say, "Who cares what California thinks?" Well, you should. Because you need California.

And I'm not here to argue politics. I'm not supporting the cobalt mining or child labor. But that doesn't effect the state in its climate woes.

Finally, back to the point: mandating electric vehicles is no different than this equation: Can we make a product that does the same thing with less of a detriment to the planet or the human race? Yes. It's no different than removing cocaine from Coca-Cola and replacing it with a fuckton of sugar and caffeine.
If Newsum is going to mandate all new vehicles be electric by 2035 then he has 15 years to get our grid ready for the power drain, it takes that long to get permitted for a new dam in this state, why we haven't had one in so long, and build up the water storage situation, but the Sierra Club won't allow any. We are having rolling blackouts now, and it will only get worse. <down off soap box>