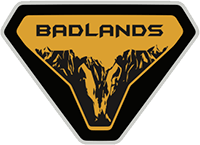 Well-Known Member
I know it's early, B&P is not even out.

If anyone is interested in OB wheels and/or tires let me know. Even if my location is inconvenient, let me me know if you think there is a demand. I'm curious if there is even the slightest demand for OB wheels, I feel like most want the beadlock wheels.

I assume that selling the stock OB wheels is going to be far more cost effective than hoping dealers will be able to offer a respectable credit for upgraded beadlock wheels. If anyone has any suggestions please let me know.

Location is Houston, TX and my dealer is Granger.