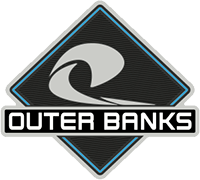 Well-Known Member
I am torn between two builds - 33" A/Ts on the Badlands or an OBX sasquatch. I'll probably put 5-7k miles a year on this car, so Im not incredibly concerned about mileage, but this WILL be the family hauler for road trips with 1-2 kids, and weekend cruiser...our second car is a small sedan, and will stay that way. So all kid duties will be on the Bronco, and the sedan being my wife's commuter car. (I commute via train).

After seeing AMB in person yesterday, i really want to make it work. I know I dont want 32s. Im down to two options:

Build #1 - Badlands Area 51, 2.7L lux, MGV, MIC top, stock 33s. MIC top and unpainted flares and grille all tie together

Build #2 - OBX AMB, leather, 2.7L lux, MIC top, sasquatch. Going sasquatch allows me to have unpainted bigger flares to tie in the MIC top, and black grille, painted mirrors and handles to bring together the AMB paint job. more badass stealth look. Unfortunately, it's going to cost me $2k+ over build #1, but it's the only way, personally, i could get AMB to work with a MIC top without 32s.

My original build, which is still somewhat on the table, is the OBX, non-sasquatch 2.7L lux in AMB, plus higher gearing. Toss the tires, keep the rims, get 33s. TBD on whether i need a slight lift. And given everything on the car is painted (included the flares), I would then get rid of the MIC top and get a mod black top (i have a day 1 ressie and wont wait). But after the outrageous cost of what I think a mod top will cost afterwards, that build ends up being $4k more than Build #1, and $2k more than Build #2. The numbers keep piling up, and i figure i might as well get an OBX sasquatch (build#2) for less, and not agonize over waiting for a mod top, and get a factory suspension setup for bigger tires, with unpainted flares to bring in the MIC top

And not for nothing, but two positives:

1. It seems like an OBX 2.7L sasquatch weighs less than a 2.7L Badlands on 33s, since it doesnt have the bash plates, steel bumper, etc, etc. Less things are locked out on B&P if that's any indication. Which could be important if that means I have more room in GVWR for a roof cargo box. OBX also gets my running boards for the wife and power seats (but a worse interior color than BL).

2. The sasquatch wheels are really 34.4, not 35. So rounded, i should probably think of them as 34s, and not crazy big.
Last edited: