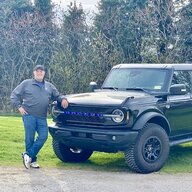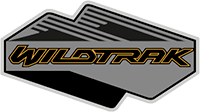 Well-Known Member
If the GEN1 and GEN2 Raptor is any indication then Bronco on 35s will be fantastic on road. The GEN1 and GEN2 Raptors are the most comfortable vehicles I have ever owned. Long distance road trips are fantastic!

I think trucks that are optimize for off-road use feels great on road due to the more than average suspension travel.
I completely agree and echo your statement. I have been driving Raptors since they came out, always on 35's. GEN 1 was a great ride and improved from 2009 to 2010 to 2012 . . . then I got into the GEN 2, 2017, and it is phenomenal. If the Bronco is anything similar - which I am banking on - it will ride excellent on the Squatch . . . I am torn between BL (with SAS) and WT . . . with all confidence that the ride will be reasonable. It will also be my vehicle for trips, unless I haul my boat - then it will be the Raptor - and I fully expect an excellent ride with the SAS.