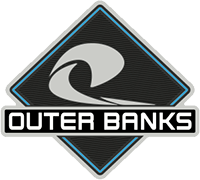 Well-Known Member
I suppose I could call Ford, but figured it would make sense to make a thread so others are in the loop. I am not seeing a function on my account / my reservation on the website. For those that changed it, did you have to call Fords # on the reservation?

Question #2 - Does it make a difference if we change the dealer now or wait until October?

I have another local dealer with no ADM, but I was thinking it doesnt make sense to change over now. I could wait to see where the config shakes out on pricing and how dealers react, or how I react for that matter. If pricing is way higher, I may consider the logistical headaches of going with another non-local dealer to save $500-1000 and forego the "relationship" with a local dealer. So if it's a one-time change, I may not want to use it up now. Although, I am somewhat concerned that it could cause delays in my delivery. While my reservation number isnt changing, id rather be the dealers 50th order now, not 100th order in October. It probably doesnt make a difference given my reservation number is unchanged, but I could see how holding off on changing the dealer could work against me, not for me.