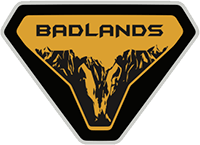 Well-Known Member
Instead of stuffing a v8 into the current bronco. They should introduce a new member of the bronco family. For simplicity purposes lets call it the "bronco retro"
-Full length (4 door length maybe longer)
-2 seats with a flatbed in the back with flush accessory mounting points for optional seating/slide cabinets/storage/aftermarket
-V8 standard (no choice for cuck engine)
-Manual or automatic with paddles.
-Single piece removable rear roof hatch
-Non removable metal front roof.
-Flip down tailgate with flip up rear glass
-40k starting (v8 is expensive)
Paint job and rendering is just to give you an idea. I think it could be longer for example
Would you buy a truck like this?