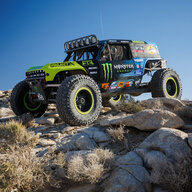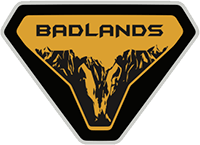 Well-Known Member
Love all of the optimism here, but not sure it's realistic to think a base Bronco can do much off road beyond light, dry trails that are relatively flat.

That said, the purpose of the base isn't to "do any off road", The base is a platform to build.

I see in the thread the mention of a winch, etc. A decent winch costs money and requires a plate and a steel bumper and the OP said he doesn't have the money (bless you and a prayer for a turn around of your fortunes)

Here's the thing; off roading is relative to perspective. I know some guys who don't think you're doing anything unless you're out west in Johnson Valley or Baja, whereas to me, that's extreme.

If you just want to go wheel to a campsite (when dry), there's only a few upgrades necessary to that base Bronco and none are cosmetic to make one's sack look bigger.

Upgrading those terrible base level tires to a true off road rubber set up will instantly improve your traction. As long as you stay off the rocks, you should be fine. Small rocks are ok, but nothing serious, remember there are no sliders under the base.

If you want, you can upgrade the wheels also and go up a size or two. 35s are not necessary, but 33s are within reach and will be very capable on a 17" wheel when you air down.

No matter what you do, you WILL need to invest in recovery gear. A shovel, straps (tow and kinetic), bow shackles are cheap, a bottle jack, fire extinguisher, cheap tool set and bag, GMRS radio, first aid kit) All in, this is likely $600, but money spent that can save your life and yes your life is worth $600 and much more, so buy this shit now, bit by bit.

In a couple of years when the OP is back on his feet, he can build up that base into whatever type of rig he wants. Lockers can be added, steal bumpers also, armor, a winch, bigger tires, a lifted quality off road suspension set up can all come later and in phases.

Start from the ground up with suspension before bigger tires and wheels, then continue until you're happy.