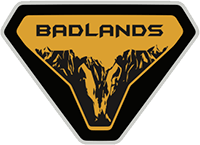 Member
I am very excited to get my bronco... 6 year old night before Christmas excited. Of course this means I am checking my status every day, which is why I have this question. For those of you who have received your Broncos, how long did you stay in the In Production status? My original build date was 6/21 and it actually went into the In Production status around the 26th, I was expecting it would be there about a week and then show as built, instead it is still In Production so that makes it more than two weeks now.

Please understand I am not complaining, I feel blessed to be getting it this year and I am pulling for all of you!

I am just excited and confused, my dealer says it is sitting in a lot waiting for a chip, Ford says it is being built but can't give me any more details. I am just wondering if others are experiencing the same durations and lack of information. Any replies are appreciated!