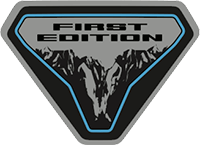 Well-Known Member
But isn't an allocation different than the reservations? I thought the reservations are what customers are going to receive and allocations are separate inventory the dealers will receive to sell off the lot. Can someone clarify?

I was thinking that if a dealer gets little or no inventory allocated, they are probably going to be more inclined to adopt a take-it-or-leave-it stance when negotiating with customers who have reservations. Dealers will want to boost their allocations by holding on to pre-ordered vehicles customers walked away from.
Reservations and allocation are definitely two different things. Surprised dealers are confusing the two, but this entire system is something completely new for everyone, so perhaps some leeway must be extended while everyone gets comfortable with this. Dealers will absolutely get every vehicle from orders converted from reservations before they get any dealer allocation models. Nobody should be worried about not getting the Bronco they order through their chosen dealer.