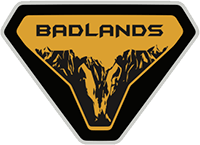 Well-Known Member
First Name

Ben
Joined

Jul 26, 2020
Messages
Reaction score

2,979
Location
Vehicle(s)

'22 GX460 '16 Miata '67 F-100 '21 Streetfighter V4
Bronco

Badlands
Vehicle Showcase
Your talking about buying the MIC as a accessory? So why would ford it at cost? If you switched to a soft top; that's your decision. You could have waited for the MIC. Your probably still going to see your soft top before the people who opted for the MIC get to drive their Bronco. Ford isn't forcing people into anything they don't choose. If someone decide to change anything down the road; they should pay up like anyone else.
Ford is absolutely making me chose something I don't want: Rapid Red or MIC top. I wanted both, but since my reservation was "late" (7/26/20), I don't have a chance in hell to see a MIC Rapid Red Bronco from the factory. I would have been more than happy to wait my turn just like everyone else, but Ford dropped my color for MY22. Coincidentally, that's when they're going to be scheduling new MIC builds. So either way I'm stuck paying for something out of pocket after-sale that was initially offered from Ford as a factory option.
However, that was MY point of view as the consumer, which isn't what I was asking. I was asking what you would do in Ford's shoes as the producer. Obviously your answer is "get bent" or something along those lines.