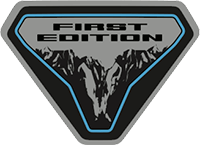 Well-Known Member
$4k?!?!?! holy crap, I'd have an aneurysm at that cost for the factory top.

Bestop lists their fastback Trektop at 1/3 the price and frankly looks way better.

https://www.bestop.com/products/trektop-21-22-bronco/

While it says coming soon, have you asked them about this version?
Yeah I have my name on the list where it says coming soon. But I still want to get this top fixed I hate to fill the landfills with something that can be fixed just a small part!