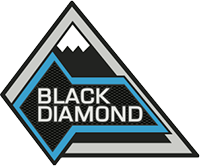 Well-Known Member
A multitude of reasons. for one I just can't make up my mind about what i want colors, tops, option, etc and i don't want to end up having buyers remorse.
2... Ford is pissing me off With the whole way they're doing this Bronco deal. We cant see or touch one IRL, the pics are all BS. Different lighting and everything else. how am isupposed to decide colors and things like that?
3. Im sorry... but both the soft and MIC tops look like ass. Ford wants to play the "late availability" game with an actual top that looks good. F u Ford. Ill just wait.
4. I'm having Mustang fever again bad after stupidly letting my ex wife talk me into selling my last GT. One reason why shes an ex.
Next woman who even hints at the sale of my mustang will be getting tossed out the door instantly and im changing the fn locks....
Right now it's a buyer's market for nice clean one owner GT Mustangs and I want a 5.0 vert more than a Bronco, and i dont have to wait a year. Ill get by another year with lifted F150 for hunting / fishing / camping and then look at a Bronco.
I did list all of my complaints when I cancelled my reservation so Ford knows why. Hopefully they get enough of that feedback it helps you guys out who are ordering.
I still love Broncos. Ill be around on here.